IT Solutions & Support
Why outsource?
Managing multiple technology services from different suppliers can be complicated, time-consuming and costly. It can often result in conflicting priorities and budget constraints and leave little room for other important projects. That's where we come in. Our team of experts can help ease the pressure by taking over control of your IT and allow you to focus on your core business. We'll optimise your infrastructure for improved efficiency and performance and all for a predictable monthly fee. Say goodbye to IT headaches and let us handle it all for you.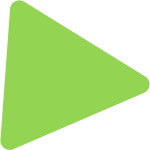 Chief Technical Officer
Professional & Technical Services
From managed network services to Cloud solutions, we can support your day-to-day business IT operations. With our expertise, you can future-proof your company, reduce expenditure and mitigate risk.
We are so confident in the quality of our service that we offer a full 
90 day
satisfaction
guarantee
IT Services & Systems
Communication Services
Office Anyplace offers internet, mobile, and fixed line packages.
We know how vital advanced communication technology is to your business. With a comprehensive choice of solutions, we will help make sure your company is online and your employees can communicate effectively with each other and your customers. We will work with you, advising on the best solutions for your business, enabling smarter working and enhancing efficiency and production.
Success stories
What We Do For Clients Like You
David Jones
"We lost our server. It just crashed. Two engineers from Office Anyplace arrived onsite the same day. They spent the weekend rebuilding our server from the backups they had taken, and by Monday morning we were back up and running again."
Peter Powel
"We had a virus/ransomware attack. One of our employees had gone to a site they shouldn't have done. Office Anyplace was onsite the same day. On their advice, we decided to migrate our whole site to Office Anyplace remote desktop, instead of our onsite server and we were on a new system in under 48 hours."
Alice Ticle
"We had a few instances where we had to fire a member of staff on the spot. Office Anyplace was able to restrict access to a number of work devices and solutions before the employee had even left the building."
Let's Work

Together!
Looking for an IT solution you can rely on?
Office Anyplace News
What's happening in IT?
News
A reliable broadband connection is the backbone of any successful business operation. So it's crucial to consider who supplies your broadband – here's why.
Read More »
News
Cyberattacks are an ever-present threat, so protecting your company's sensitive data is critical. But how do you reassure your clients that their data is safe with you?
Read More »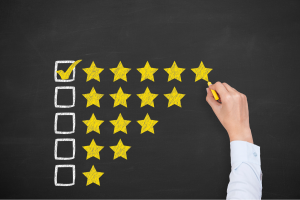 News
Reliable and efficient IT infrastructure is a must-have for any successful organisation. If you choose to outsource your IT, how do you know you are getting value for money?
Read More »
Contact


details
We're available for free consultations to discover which of our solutions & services are the best fit for your business needs.