Security & Backups
Packages
Cybersecurity is essential protection in this digital age, and you need to know it's taken care of so you can focus on other business operation tasks. That's why we offer a suite of options to suit you and your business needs.
Package
Gold
Includes:
• Information Security
• Anti-Virus Software
• Automated 24/7 monitoring and remediation
A fool-proof combination to stop your staff from being tricked by malicious hackers and locks down the machine so no damage can ensue. With this level of monitoring, issues will be resolved automatically where possible and if not, will be addressed on the next working day.
Package
Platinum
Includes the above plus:
• User Training
• Live 24/7 monitoring via NOC & SOC
• Live monitoring 24/7
• PEN Testing
This additional layer can help assure your insurance provider of your level of cyber protection. With our platinum package, we go one step further to help educate you and your staff in the risks of cyber security, giving them the knowledge to spot suspicious behaviour themselves.
NOC (Network Operating Centre) and SOC (Security Operating Centre) assistance with 24/7 emergency protocols in place ensure that we can react instantly to any suspicious activity. Should a malicious operator gain access to your systems outside of operating hours, we will take action to stop them immediately.
Combined with PEN testing, where we actively try to hack your system to ensure that there are no weak points, this package is the ultimate way to protect your business' intellectual property from unwanted intrusions.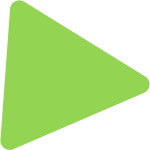 We are so confident in the quality of our service that we offer a full 
90 day
satisfaction
guarantee
Security & Backups
Information Security
Zero Trust Security is an approach to cybersecurity that works on the basis that we should not have to trust anyone or anything on a network, even if they're already inside. It means that every access attempt is verified and double-checked., regardless of who or what is making it.
With 90% of successful hacking attempts now being made through social engineering - where hackers use tactics such as pretending to be someone trustworthy or creating fake stories to make you believe they are legitimate - Zero Trust Security is the best way to prevent your business falling victim.
Traditional Anti-Virus Software is still extremely effective, but they don't account for the human factor which is the highest risk for cyber security. Zero-Trust Security assumes that no-one is trustworthy until they prove otherwise , making it  harder for hacker to get into your systems and cause damage. Simply put it's like adding extra locks and security checks to ensure only the right people can access your valuable business information and systems.
Security & Backups
Services we provide
Why choose us?
Benefits of outsourcing
Success stories
What We Do For Clients Like You
David Jones
"We lost our server. It just crashed. Two engineers from Office Anyplace arrived onsite the same day. They spent the weekend rebuilding our server from the backups they had taken, and by Monday morning we were back up and running again."
Peter Powel
"We had a virus/ransomware attack. One of our employees had gone to a site they shouldn't have done. Office Anyplace was onsite the same day. On their advice, we decided to migrate our whole site to Office Anyplace remote desktop, instead of our onsite server and we were on a new system in under 48 hours."
Alice Ticle
"We had a few instances where we had to fire a member of staff on the spot. Office Anyplace was able to restrict access to a number of work devices and solutions before the employee had even left the building."
Let's Work

Together!
Looking for an IT solution you can rely on?
Office Anyplace News
What's happening in IT?
News
A reliable broadband connection is the backbone of any successful business operation. So it's crucial to consider who supplies your broadband – here's why.
Read More »
News
Cyberattacks are an ever-present threat, so protecting your company's sensitive data is critical. But how do you reassure your clients that their data is safe with you?
Read More »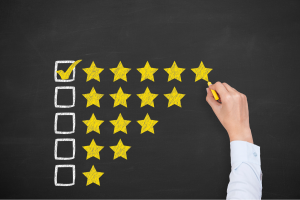 News
Reliable and efficient IT infrastructure is a must-have for any successful organisation. If you choose to outsource your IT, how do you know you are getting value for money?
Read More »
Contact


details
We're available for free consultations to discover which of our solutions & services are the best fit for your business needs.